Pondicherry is a town in the Indian state of Tamil Nadu. The town is located on the Coromandel Coast, about 160 km south of Chennai. Pondicherry is known for its French colonial heritage, which is reflected in its architecture and culture. The town was a French colony from 1673 to 1954, and it still retains many elements of French culture. You can find the impact of French culture and its aesthetics in the buildings and structures of the town.
Pondicherry is a popular tourist destination, with a wide range of attractions to suit all tastes. The town's beaches are its most popular draw, with visitors flocking to enjoy the sun, sand, and sea. You will like everything from chic hotels and lively bars to cheap beer and revamped colonial buildings in this place. In simple words, Pondicherry is made for relaxed trips.
Pondicherry offers something for all kinds of visitors at its multiple sightseeing spots. You can choose to visit Auroville, Old Lighthouse, Bharathi Park, Mahatma Gandhi Statue, Arulmigu Manakula Vinayagar Temple, Pondicherry Museum, Aayi Mandapam, French War Memorial, Promenade Beach, Our Lady of Angels Church, Rock beach, etc.
You can enjoy retail therapy at Geethanjali, find inner peace at Sri Aurobindo Ashram, and attend recreational classes at Sita Cultural Centre. In addition, you can do boat riding, enjoy birdwatching, experience scuba diving, take surfing lessons, do water sports activities, or simply cycle around the charming town.
Pondicherry Places to visit in 1 Day: Paradise Beach, Aurobindo Ashram, Botanical Garden, Jawahar Toy Museum, Serenity Beach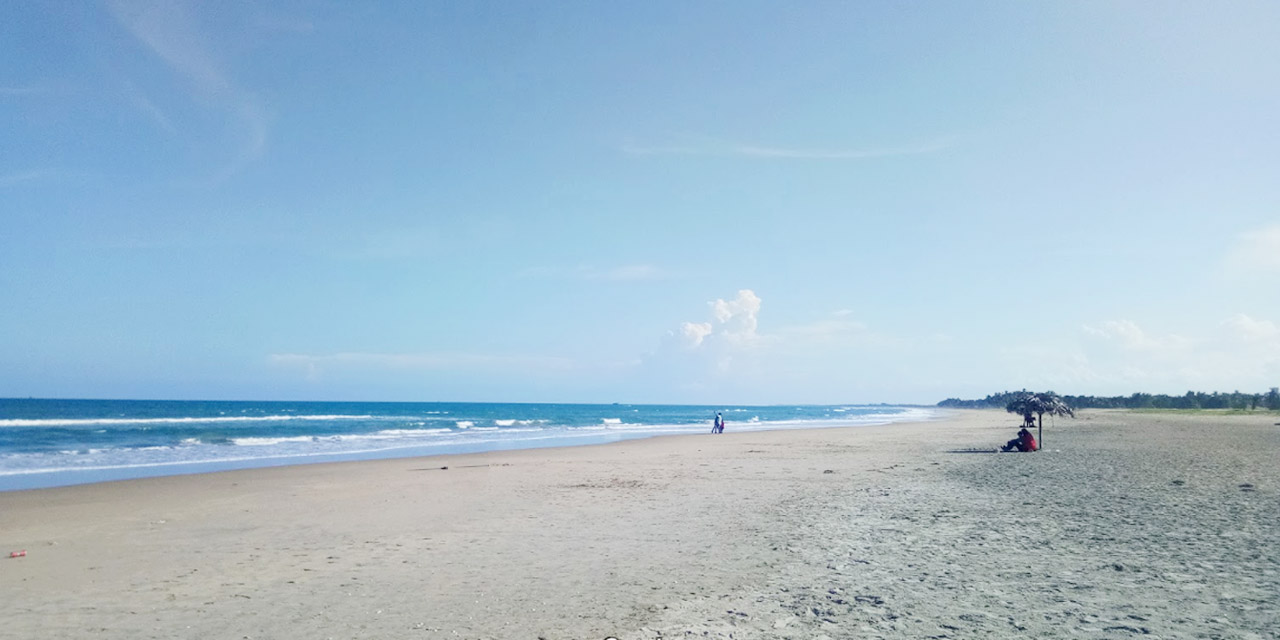 Paradise Beach, called Plage Paradiso, is a famous tourist destination in Chunnambar. It can offer a peaceful experience to the visitors which Pondicherry beach has got its name. If you want to access the beach, take a boat ride from Pondicherry. Paradise beach is an outstanding place where you can enjoy yourself with your family, friends, and relatives.
It is a fantastic spot to enjoy the mesmerizing sunrise view on the eastern coast. You can enjoy different water sports. In addition, you can try fishing and photography. The sights of Paradise Beach inspire nature lovers and photographers. You can also enjoy some water adventures at the Paradise beach like Scuba Diving, Banana rides, Jet skiing, and so on.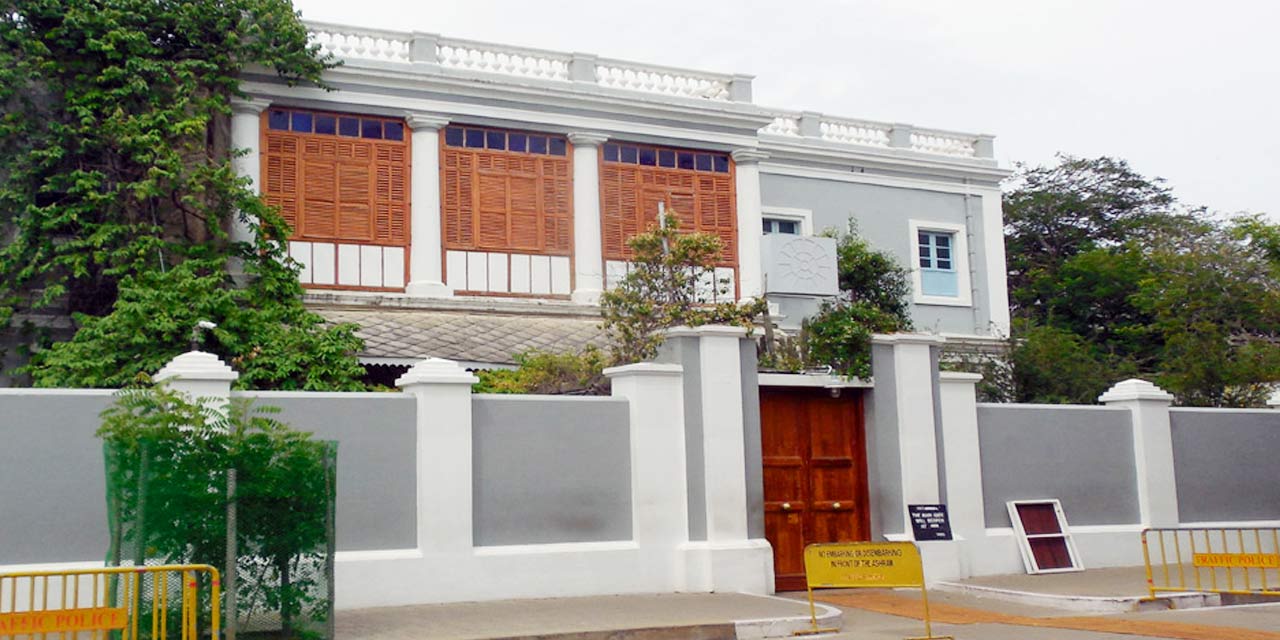 Aurobindo Ashram was set up by Sri Aurobindo and Mirra Alfassa (The Mother) in 1926. The Ashram is a significant spot that thousands of people visit worldwide, and it is the destination of Samadhi of Sri Aurobindo and The Mother. You must visit the library and the crafts center. Besides, you can purchase handmade paper mâché dolls from Ashram's factory.
In addition, visitors can access Pizza D'Auro, a well-known eatery location. You can eat at the cafeteria offering snacks, meals, and desserts. This unique destination does not need any introduction as it is popular for its significance, heritage, and values. You can spend some time in serenity here.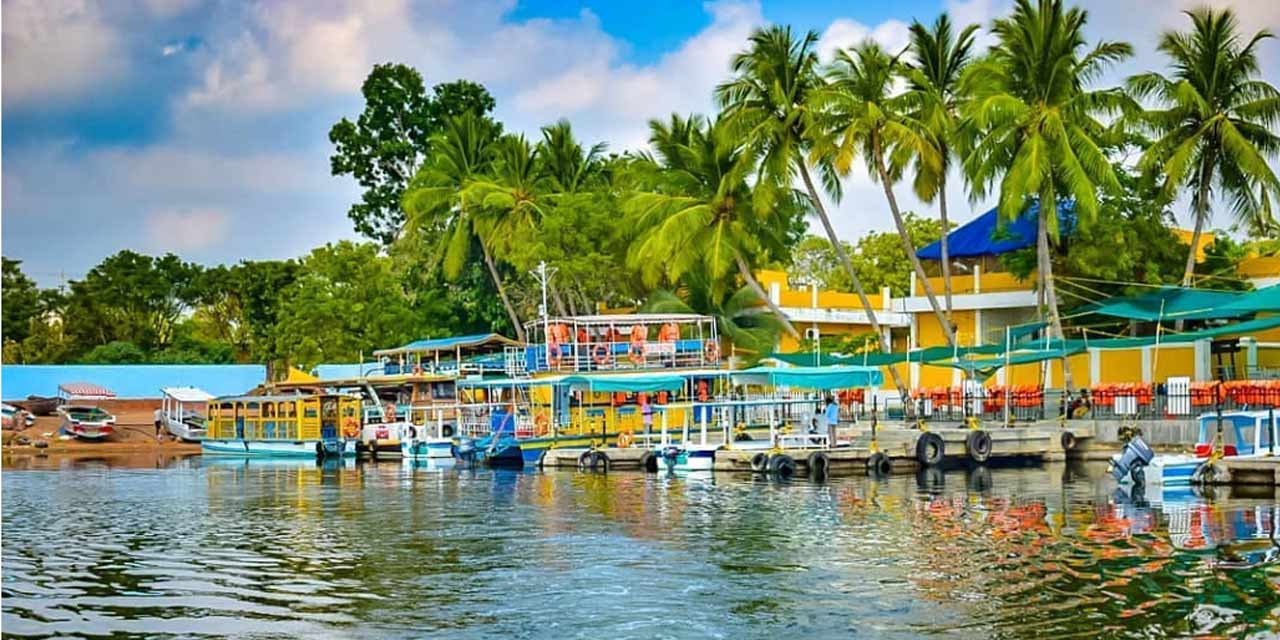 Chunnambar Boat House is situated about 7 kilometers from Pondicherry. This destination can offer mesmerizing sceneries because of being surrounded by beautiful backwaters and stunning white sand beaches. In addition, this enormous place is perfect for boating and can serve as a picnic spot for relaxation.
This charming spot is a tranquil destination and one of the attractive tourist spots of Puducherry. It comes with an ideal blend of serenity. In addition, it can serve as a simple escape from the fast town life. You can enjoy adrenaline-pumping water sports, beach activities, and rental accommodations, which make the Chunnambar boat house more beautiful. This destination is situated on the backwaters connecting Paradise beach or Plage Paradiso.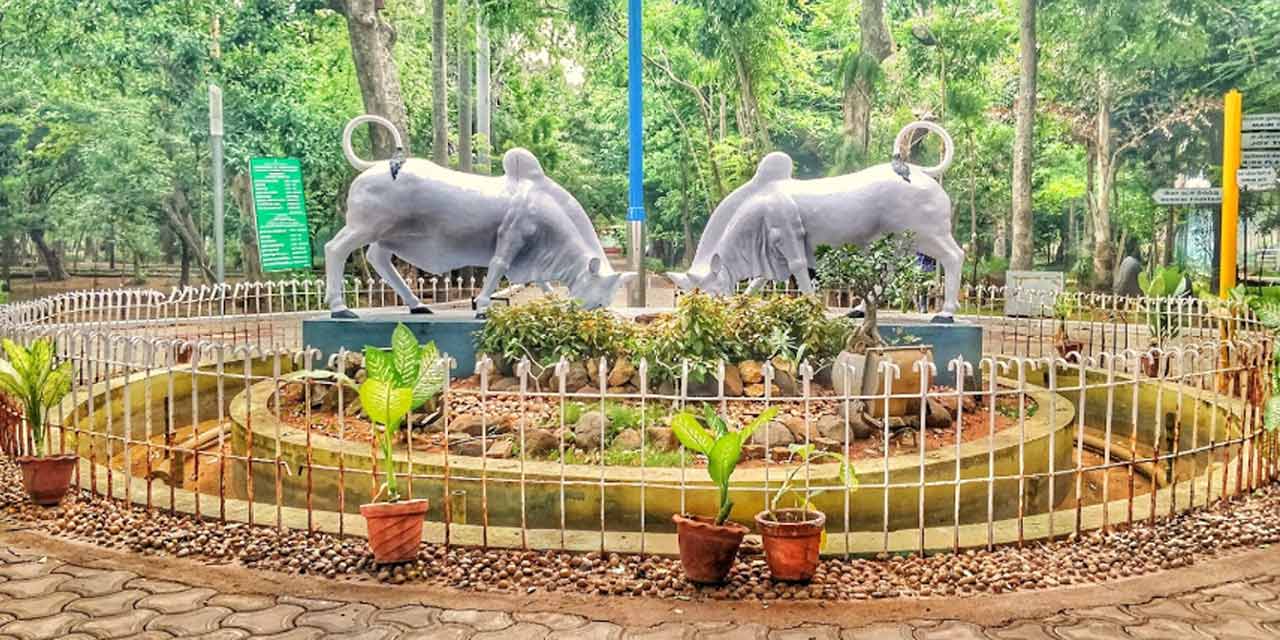 Botanical Garden is an exquisite park where you can experience six gorgeous fountains, a giant aquarium with ornamental fishes, Japanese rock, and a beautiful children's train. You can access the spot between 10 am to 5 pm regularly. When it was set up, it was an elegant French garden. Jardin Botanique is another name for the Botanical garden.
This destination is a calming retreat enabling you to relax and beat the scorching heat. The gate, which exhibits grandiose French architecture, can let you experience a greener world full of peace.
It comes with about 1500 plant varieties, divided into 30 sections. Big trees and fossil plants are some highlights of the spot where you can see a great combination of endangered and exotic plant species. These make the spot heaven for nature lovers.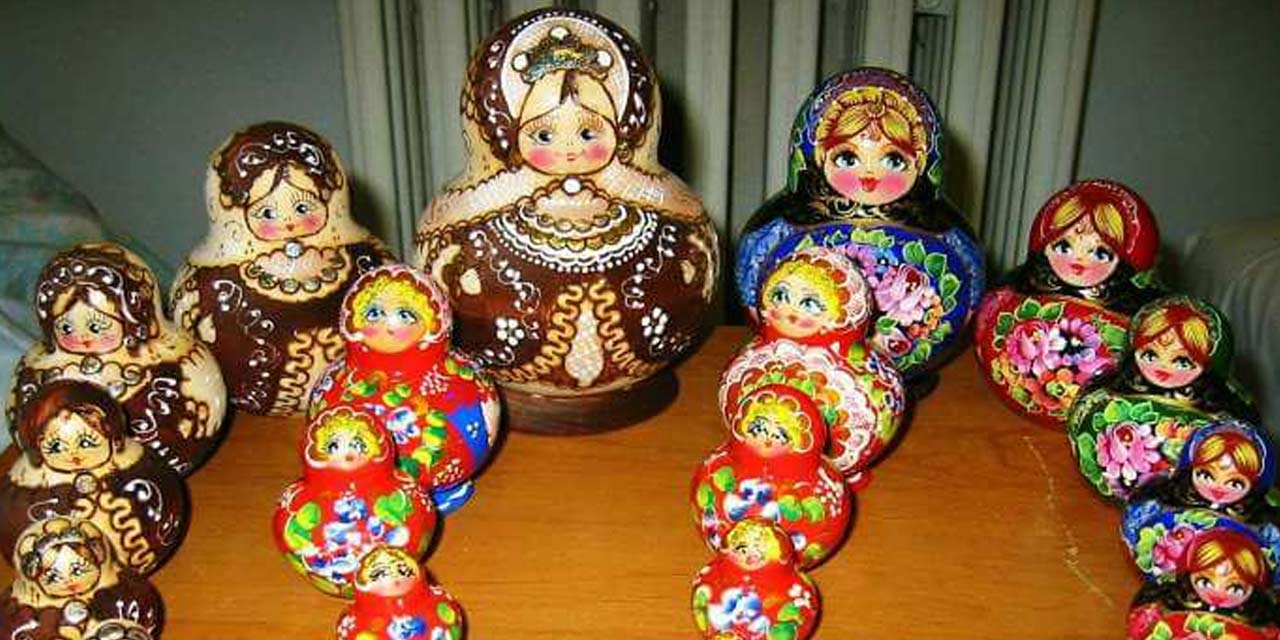 Jawahar Toy Museum is near the Old LightHouse on Goubert Avenue. Besides, the spot is home to different dolls and toys representing the culture of all regions of India. You can find an excellent collection of more than 120 dolls at this Jawahar Toy Museum. It has a prestigious collection hailing from various locations in the nation. In addition, it is possible to get traditional make and attire toys from Maharashtra, Assam, Gujarat, Punjab, Kashmir, West Bengal, Rajasthan, Haryana, and other South Indian states.
The destination can allow you to enjoy different artistry, designs, shapes, and sizes of toys which make the museum an eye-catching place to visit. You can see a rare collection of toys, including stuffed toys, wood, and porcelain. Besides, you can watch small and big toys, cars, dolls, small tribal figurines, vintage toy cars, miniature hot air balloons, toy trains and tracks, a gorgeous fairyland, etc.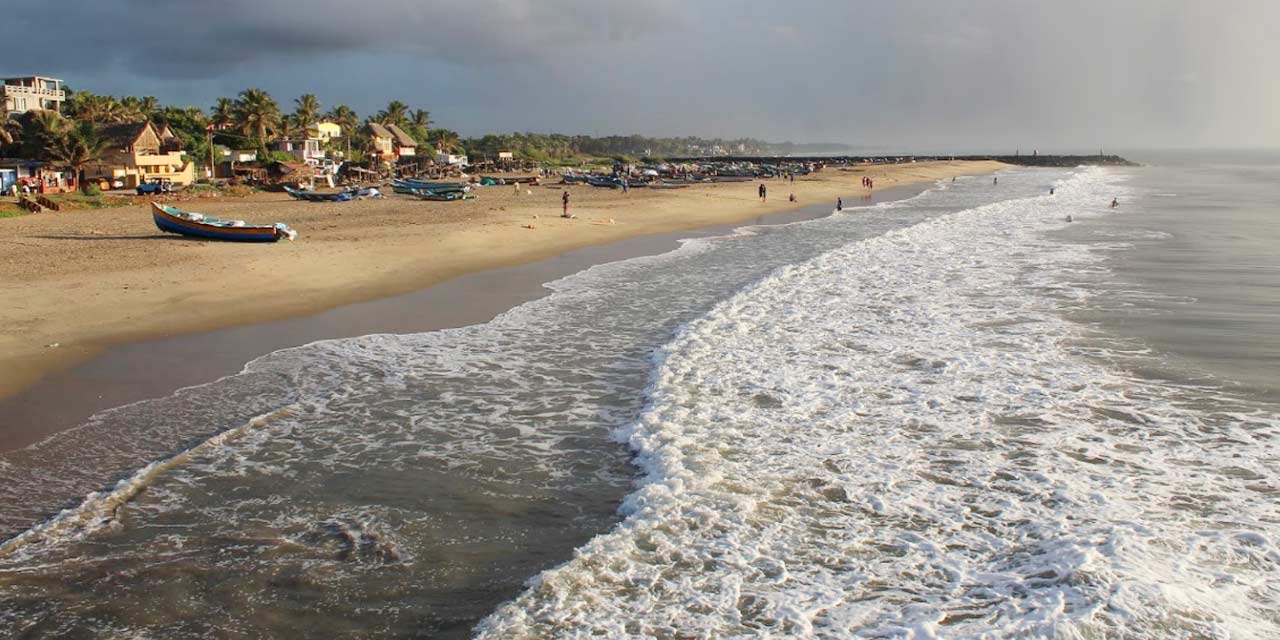 Serenity Beach is one of the beautiful and most soothing beaches in Pondicherry. It is a hidden gem, tucked away in the quaint town attracting nature lovers with its calm atmosphere. The beach location is perfect for photography during sunset. The scenery is enhanced by the golden sand, shimmering waters, palm trees, and small fishing boats float along the shore.
You can enjoy surfing in the waters of the Bay of Bengal or spend the day relaxing at the beach. Surfing schools are available at the beach where you can train under experts and rent surfing essentials too. Besides that, you can also enjoy beachside shopping, eat seafood, and also try out some Pondicherry delicacies. The beach is a perfect place to recharge yourself.
More To Explore in Pondicherry
Pondicherry is an attractive destination that you should go to in winter between November and March, and these are the best months when you should make a plan to visit Pondicherry.
Promenade beach is the perfect spot to experience a beautiful sunrise. Besides, Ousteri Lake allows you to enjoy birdwatching, while Temple Adventures Centre is famous for Scuba Diving.
In addition, you can enjoy water activities at Paradise Beach And Karaikal Beach. Green Quarter is a great spot to watch if you want to enjoy sightseeing places on two-wheelers. Moreover, you can learn to surf on the Serenity beach whereas The Lighthouse enables you to pamper your taste buds. Geethanjali is known for Retail Therapy, to experience the nightlife, Zero House is a great option.
Casablanca is a great spot where you can get essential home decor items, high-end leather products, and a different collection of pottery items. It is an excellent spot for boutique shopping. Goubert Market offers sea fish, vegetables, fruits, flowers, groceries, etc. Besides, Serenity Beach Bazaar is a place where you can see small local stores, food stalls, etc.
Food in Pondicherry is an elegant mix of Indian and International cuisines. The city has much French influence on its food. You can have an eccentric culinary experience as you taste fresh bakery products, gorge on European delicacies, and indulge in South Indian flavors. Kasha Ki Aasha, Carte Blanche, Ocean Spray, Le Pondy, The Promenade Pondicherry, Surguru, Appachi Chettinad, Anandha Inn, Atithi TGI Grand, and Le Royal Park are a few places where you can stop to eat. If you are looking for homemade Indian products, Kasha Ki Aasha is famous for this purpose.