Pondicherry, also known as Puducherry, is a popular tourist destination among travelers from across the globe. It is a former French colony that offers a beautiful blend of traditional Indian sensibilities and French architecture, creating a romantic getaway that gives the best of both worlds.
The streets of Pondicherry's French Quarter, also known as White Town, are lined with lovely mustard-yellow colonial houses with bougainvillaea encrusted walls. These are intermingled with quaint cafés and fashionable stores serving excellent French food and beverages. Simply wandering around these alleyways might provide visitors with a glimpse of Pondicherry's magical appeal.
Pondicherry is also perfect for those looking for an adrenaline rush. You may participate in numerous water sports like surfing, scuba diving, and so on. Pondicherry is known for its stunning beaches and offbeat places like Aurobindo Ashram or Auroville.
You can plan a 3 days trip to the most popular tourist destinations in Pondicherry to get a peek at majestic sights that will steal your breath away.
Pondicherry Places to Visit in 3 days
Day 1 Pondicherry Places to Visit
Sri Aurobindo Ashram
Seaside Promenade
Statue of Dupleix
Aayi Mandapam
Day 2 Pondicherry Places to Visit
Botanical Garden
Chunnambar Boathouse
Paradise Beach
Day 3 Pondicherry Places to Visit
Immaculate Conception Cathedral
Arikamedu
Serenity Beach
Auroville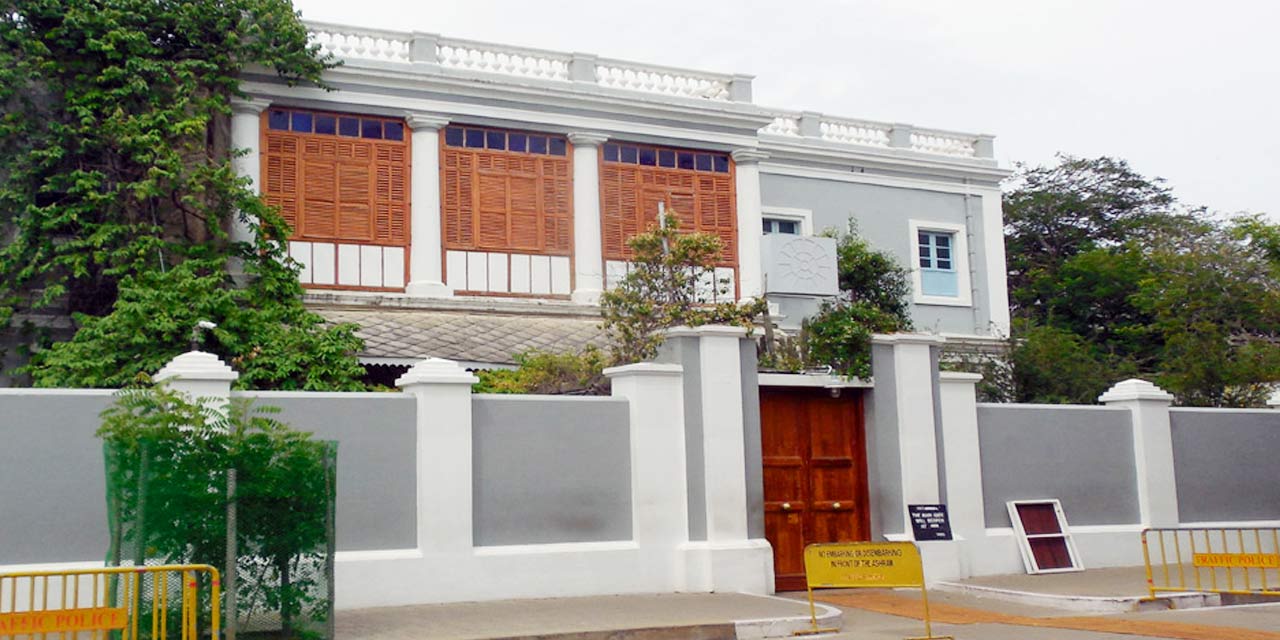 Sri Aurobindo Ashram is a place of enlightenment where visitors from all over the world practice meditation. It is a great place for spiritual experiences and moksha. The ashram was founded by Sri Aurobindo Ghosh. Sri Aurobindo Ashram is a place where you can find peace in an atmosphere full of serenity. The setting will leave your mind at ease and inspire tranquillity with its beautiful backdrop.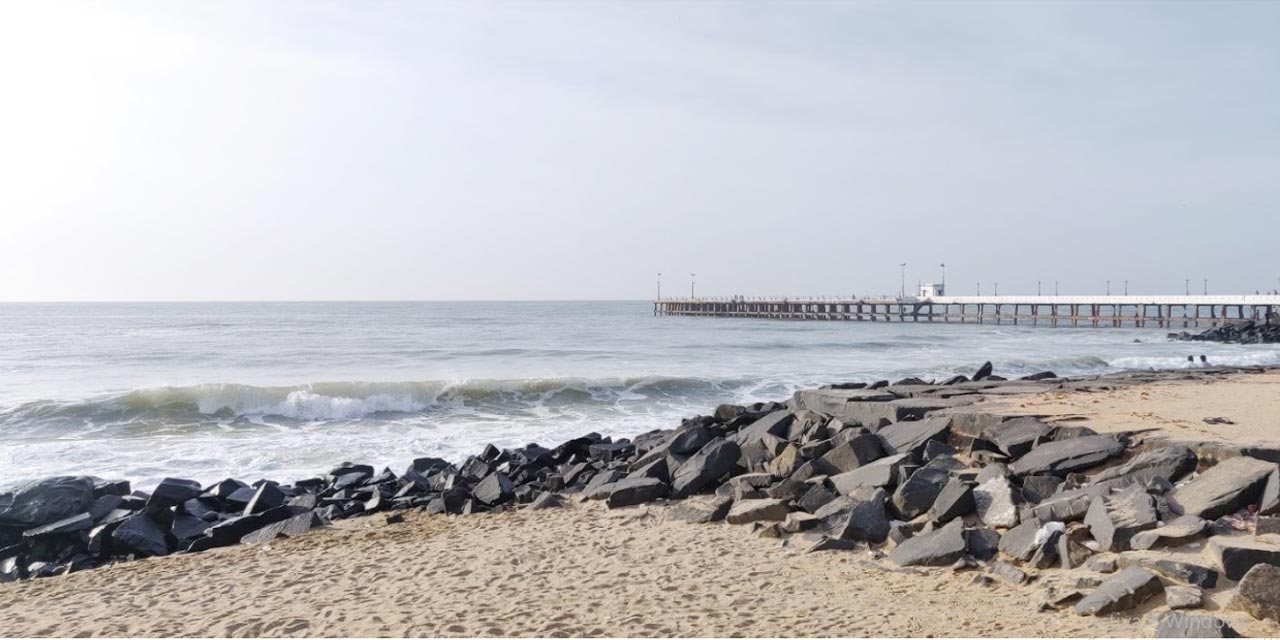 Seaside Promenade is one of the most popular places to visit in Pondicherry. You can explore the French roots of the beautiful coastal city at this beach. Stretching almost 1.5 kilometers, the beach offers a plethora of tourist spots. The statue of Joan of Arc, the statue of Mahatma Gandhi, the old heritage hall, and the old lighthouse greet visitors at the beach. You can enjoy the splendid scenery and enjoy photography with your loved ones.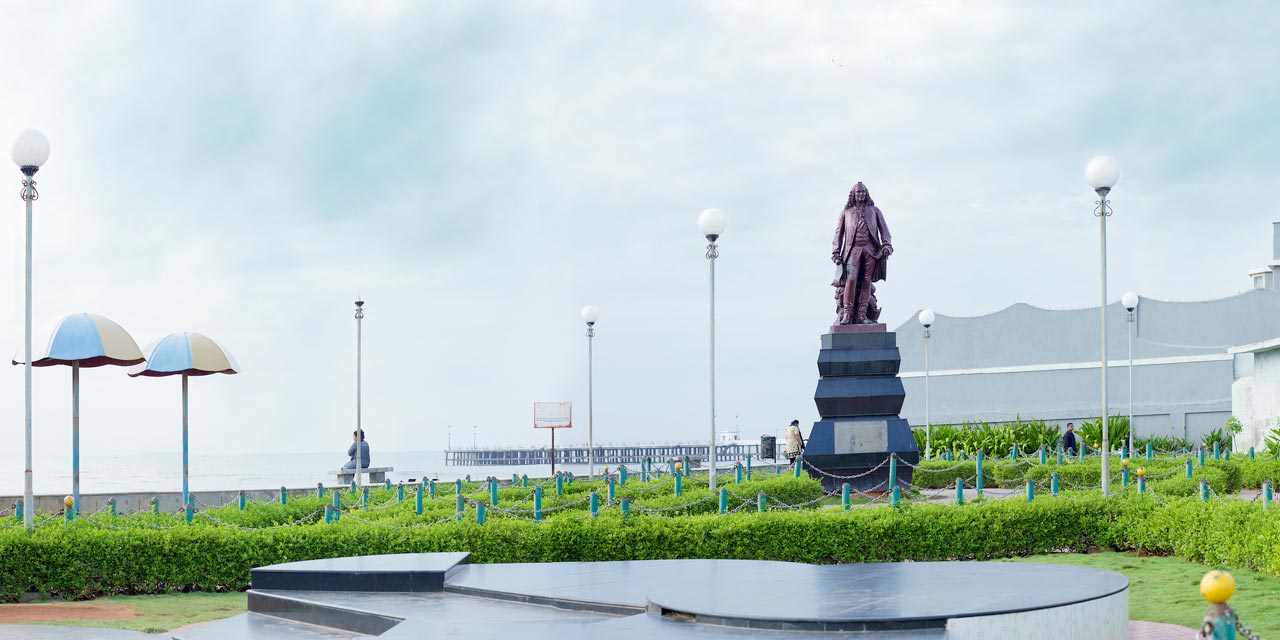 Located on the Promenade Beach is a captivating monument of the French ruler, Joseph Francois Dupleix. It dates back more than 150 years. In 1870, the French appreciated Dupleix's work and commissioned two of his sculptures. One was established in France, and the other was moved to Puducherry in India.
The 2.88 meters tall statue is a local icon and a popular tourist destination. The surrounding active children's park enhances the statue's charm. In the statue, Dupleix is wearing a court gown and a bag wig. His towering size is reflected in his long riding boots, large nose, and massive jaw.
4. Aayi Mandapam
The Aayi Mandapam or Park Monument, which stands tall in the heart of Pondicherry's Bharathi Park, is a pearly white building created during the time of Napoleon III, Emperor of France. The monument was erected in memory of Aayi, a female courtesan who demolished her own home to construct a water reservoir for the city.
The Mandapam, built in the spectacular Greco-Roman architectural style, is set among stunning well-kept lawns, gorgeous fountains, and vibrantly flowering flowers. For the convenience of visitors, the beautiful green garden has several tiny granite seats. It is especially popular among young couples and photography aficionados.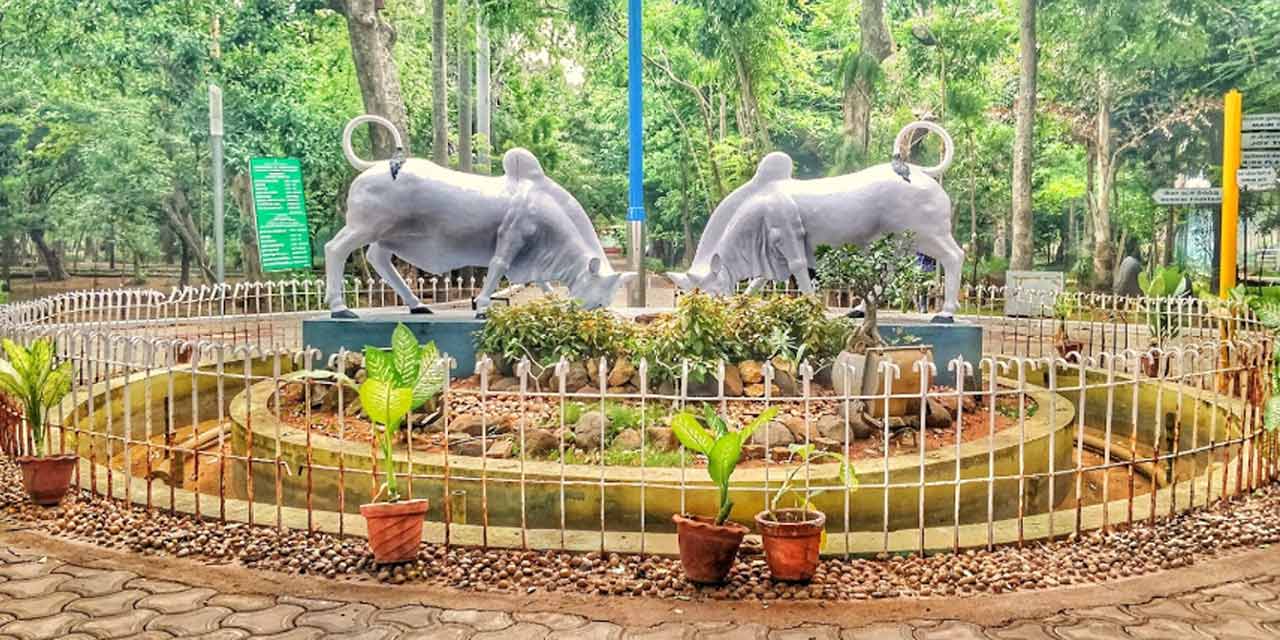 Pondicherry's Botanical Garden was designed to be an attractive French garden. It's a peaceful and relaxing refuge where you can unwind and fight the heat. The majestic French architecture of the gate welcomes you to a paradise of flora and calm. The garden has over 1500 plant kinds separated into 30 sections.
The Pondicherry Botanical Garden's features include giant trees and prehistoric flora. With its variety of endangered and exotic plant species, the Botanical Garden of Pondicherry is a nature lover's paradise. Its principal goal is to encourage education and raise awareness about plant protection. There are also flower displays, training courses, and plant sales held here.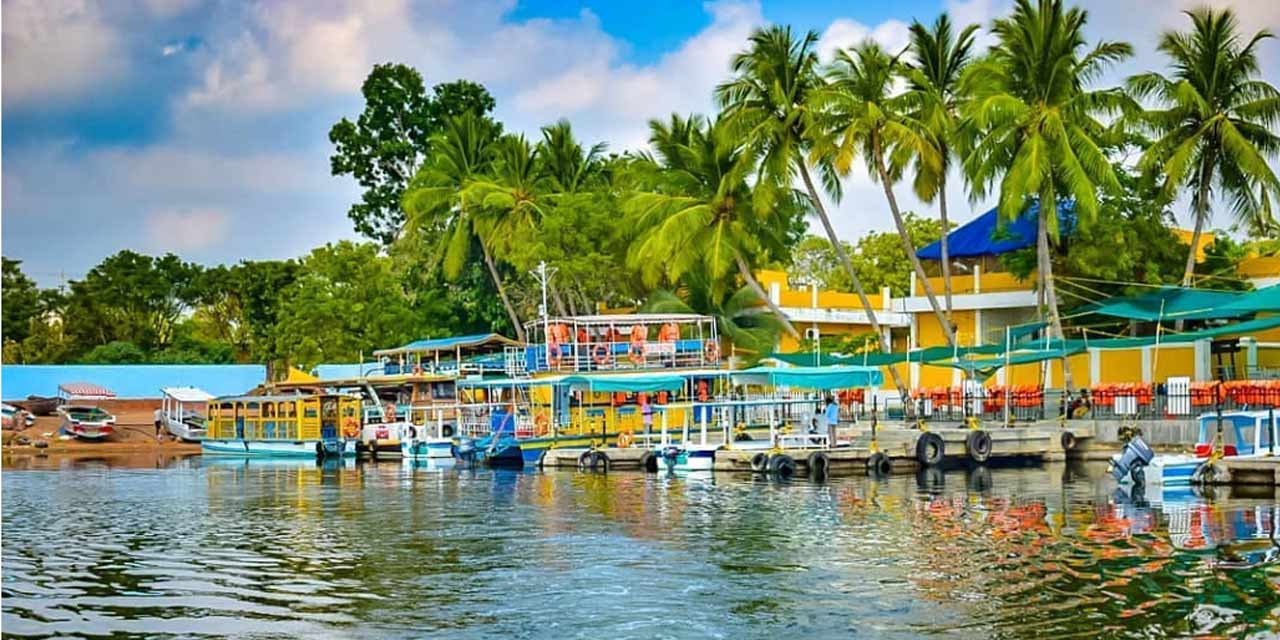 Chunnambar Boat is a tropical gem in southern India that offers an exceptional houseboat experience. Chunnambar Boat House, flanked on one side by an exotic stream, is one of Pondicherry's most popular tourist attractions.
There is so much to do at Chunnambar Boat House; you may spend your entire day here either boating or being sun-kissed, or you can play beach sports or simply unwind by lying and reclining on the beach. In addition, Chunnambar Boat House allows you to travel downstream and spend the night camping on the beach. Chunnambar Resort rents out boats to tourists for this purpose. A variety of beach activities are also conducted at Chunnambar Boat House.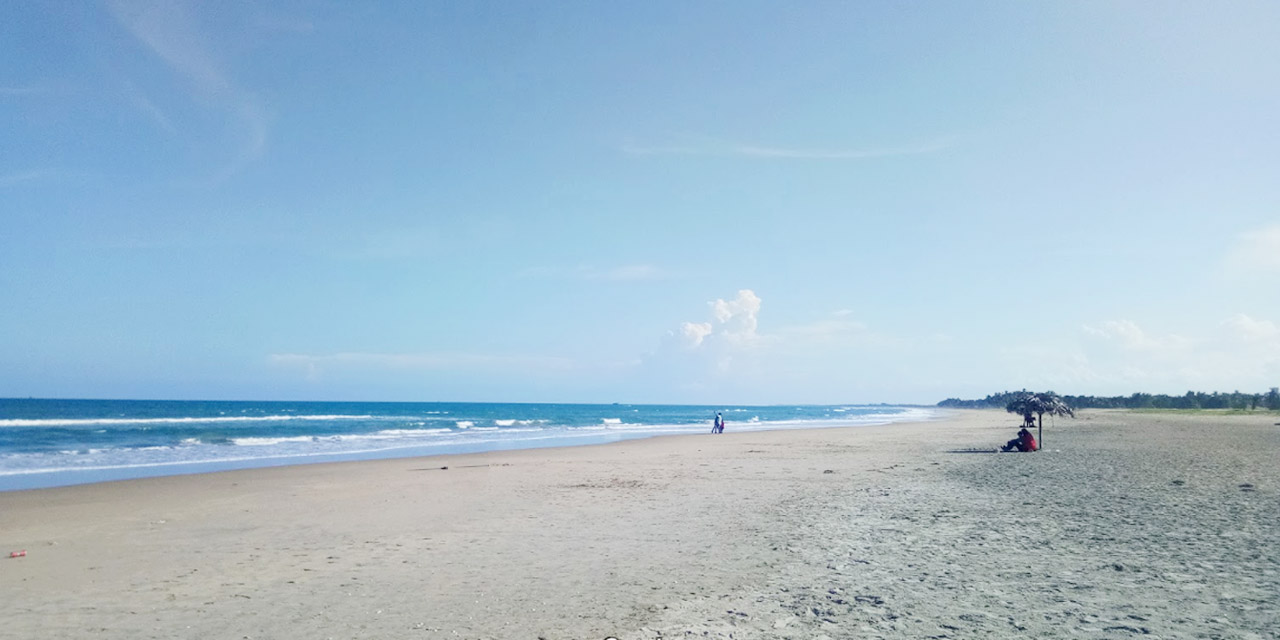 Plage Paradiso, often known as Paradise Beach, is located in Chunnambar, close to the town of Pondicherry. This is a small, secluded beach adorned with golden sand. To get there, you can take a ferry over the backwaters and enjoy a 20-30 minutes scenic ride. There are a few shacks near the beach's main entrance where you can obtain fresh coconut water and modest munchies. Paradise beach is an excellent place to go early in the morning to see the sunrise on the eastern shore. A range of water sports facilities including fishing is also available at the beach.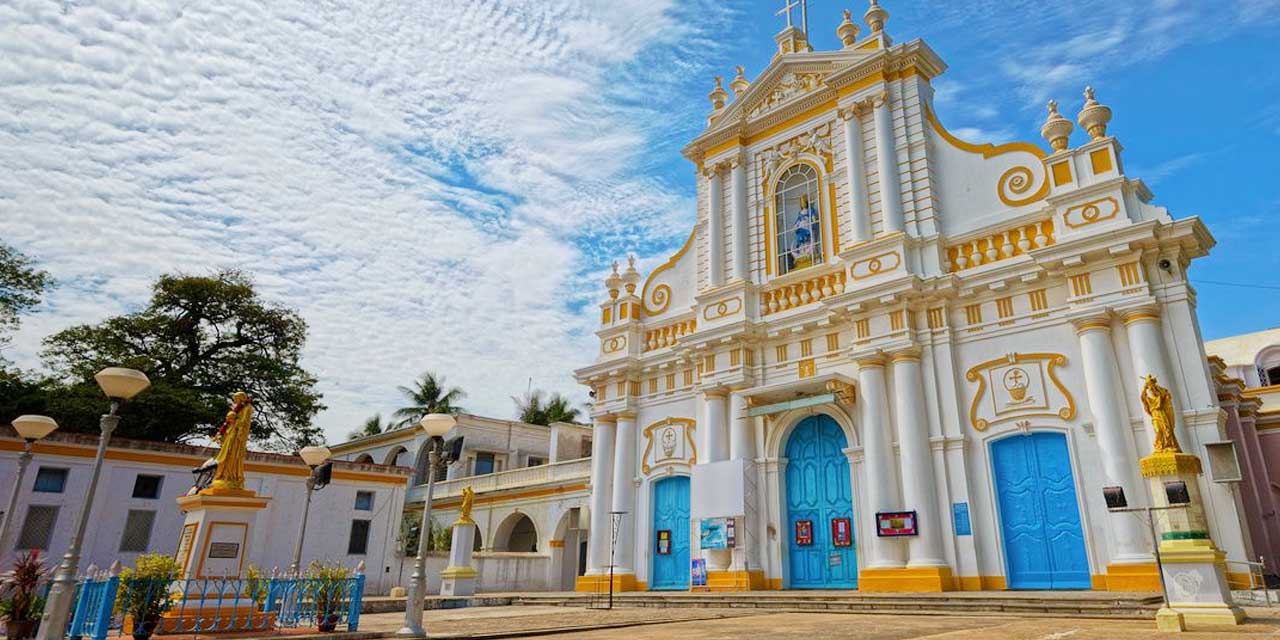 Immaculate Conception Cathedral in Puducherry is the mother cathedral of the Roman Catholic Archdiocese of Pondicherry and Cuddalore, dating back 300 years. The stunning white and blue color scheme with golden accents adds to its elegance. The monument has a blend of French and Portuguese style architecture.
Over time, the Church has experienced significant renovations and restoration. However, it has been demolished three times in the last 350 years, and what you see now is the Church erected on the foundation the third time it was damaged. The architecture has developed, making it more attractive than its initial design.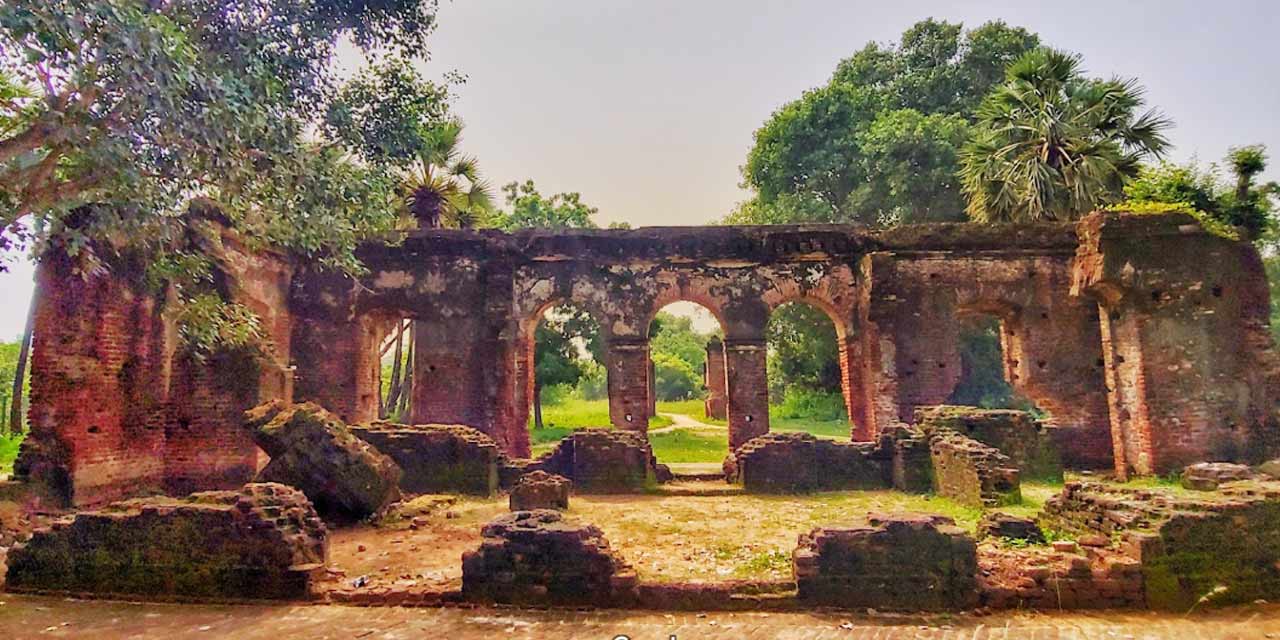 Arikamedu is a historic Roman commercial center that is concealed from the eyes and hearing of ordinary Tamil tourists. It was named after the Tamil term 'Arikanmedu,' which means 'eroding mount.' From the first century BC to the second century AD, this port town was held by Romans, Cholas, and French, and it was a well-known nautical center. Arikamedu's glass bead production business is known as the "Mother of All Bead Centers in the World."
The town currently consists of two perpendicular walls that have been thrown open and the ruins of French Jesuit Mission House, which was built in the 18th century. In addition, mango and coconut trees may be found in this area.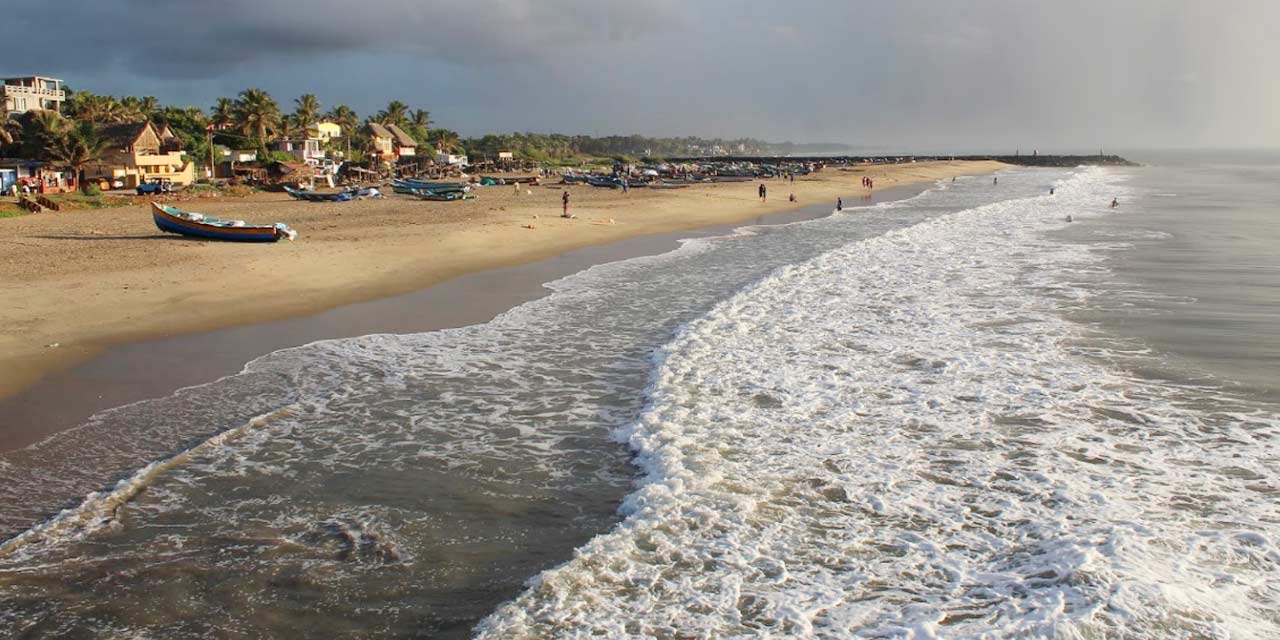 Serenity Beach is one of the most beautiful beaches in Pondicherry, a coastal town in India. The beach is flanked on the shore by palm trees and provides a good view of the Bay of Bengal reaching into the wide ocean. The gorgeous sands of Serenity Beach will fascinate you.
The presence of both sandy and rocky beaches throughout the Serenity Beach stretch is one of its distinguishing traits. The Serenity beach is rarely overcrowded, and travelers may spend quiet and private time with their spouses, family, or friends.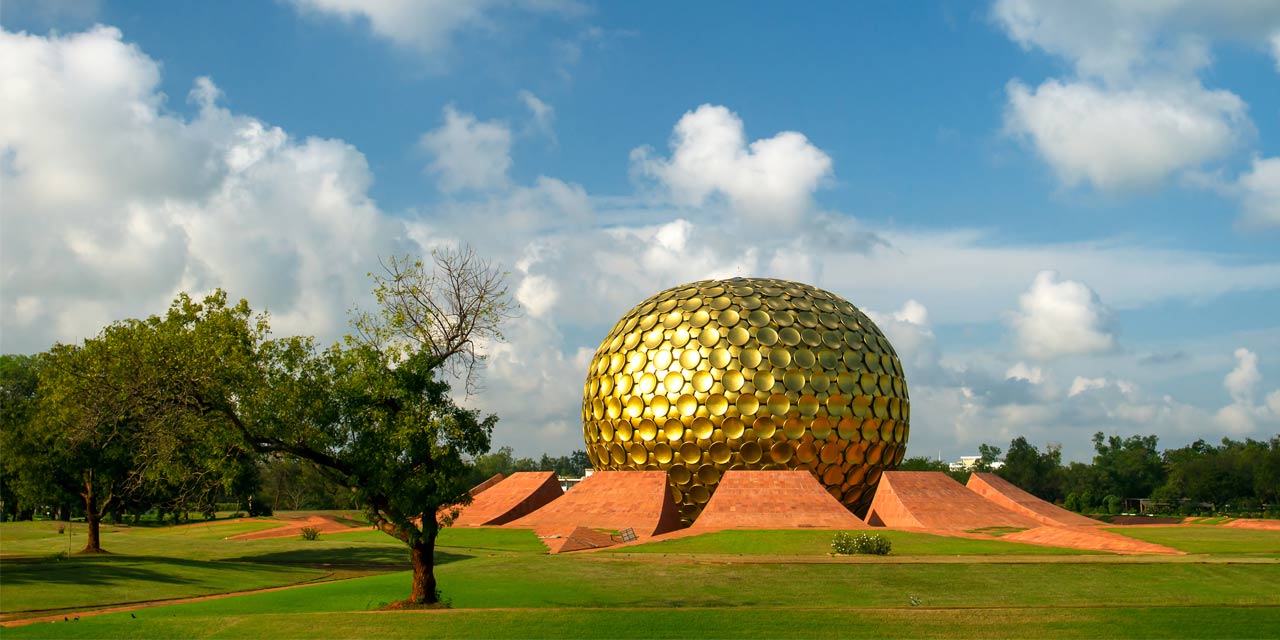 Auroville is an experimental township in Viluppuram district in the Indian state of Tamil Nadu. It was founded in 1968 by Mirra Alfassa, spiritual guru also known as The Mother. The township is designed by architect Roger Anger. A popular tourist spot now, the township promotes the values of peace, harmony, and sustainable living. It was designed to be a place where people from all over the world could come together and live in peace and harmony. It is home to a diverse community of people looking to attain peace by serving others.
More To Explore In Pondicherry
Pondicherry is an intriguing tourist destination in India, with everything from beaches to historical buildings and temples to churches. There is no dearth of places to visit in Pondicherry on a 3 days trip. You can visit the Basilica of the Sacred Heart of Jesus, Rock Beach, Ousteri Lake, Varadaraja Perumal Temple, Ousteri Wetland and National Park, Meeran Mosque, and Ananda Ranga Pillai Mansion.
Pondicherry's colorful modest buildings, countless trees on the streets, and local shops will undoubtedly attract you to spend a weekend there. You can explore the city on a bicycle or walk down Pondicherry's most popular shopping areas like Serenity Beach Bazaar, Casablanca, SUND'art, Studio Ebony, Anokhi, and Auro Woodworks.
Pondicherry is a mix of cultures especially when it comes to food. You can try delicious and mouth-watering French, Tamil, and Continental, dishes. Some of the greatest restaurants in town are Auroville Bakery, Café des Arts, Hotel Surguru, Café Xtasi, Le Dupleix, and Tanto Pizzeria.