Pondicherry is a charming town alluring tourists with its culture and simplicity. One of India's seven union territories, it is bordered by the southern state of Tamil Nadu. It is also known as Puducherry but more affectionately known as "Pondy," This former French colony is the ideal fusion of French architecture with traditional Indian sensibilities, making it an extremely romantic getaway.
The streets of Pondicherry's French Quarter, also known as White Town, are lined with lovely bougainvillea-covered colonial buildings in a mustard-yellow color. These are dotted with cozy cafés and fashionable shops that provide delicious French food and drinks. Simply taking a stroll through these alleyways might provide a visitor with a glimpse of Pondicherry's enchanting allure.
Pondicherry has a lot to offer, including classic French bakeries, bohemian shops, and cobblestoned roads that are lovely for a leisurely stroll or a bicycle ride. Pondicherry is a beautiful place that can be visited completely in 2 days by visiting the prominent sightseeing spots around the city.
Pondicherry Places to Visit in 2 days
Day 1 Pondicherry Places to Visit
Sri Aurobindo Ashram
Paradise Beach
Pondicherry Museum
The Basilica of the Sacred Heart of Jesus
French War Memorial
Day 2 Pondicherry Places to Visit
Arikamedu
Serenity Beach
Rock Beach
Old Lighthouse
Auroville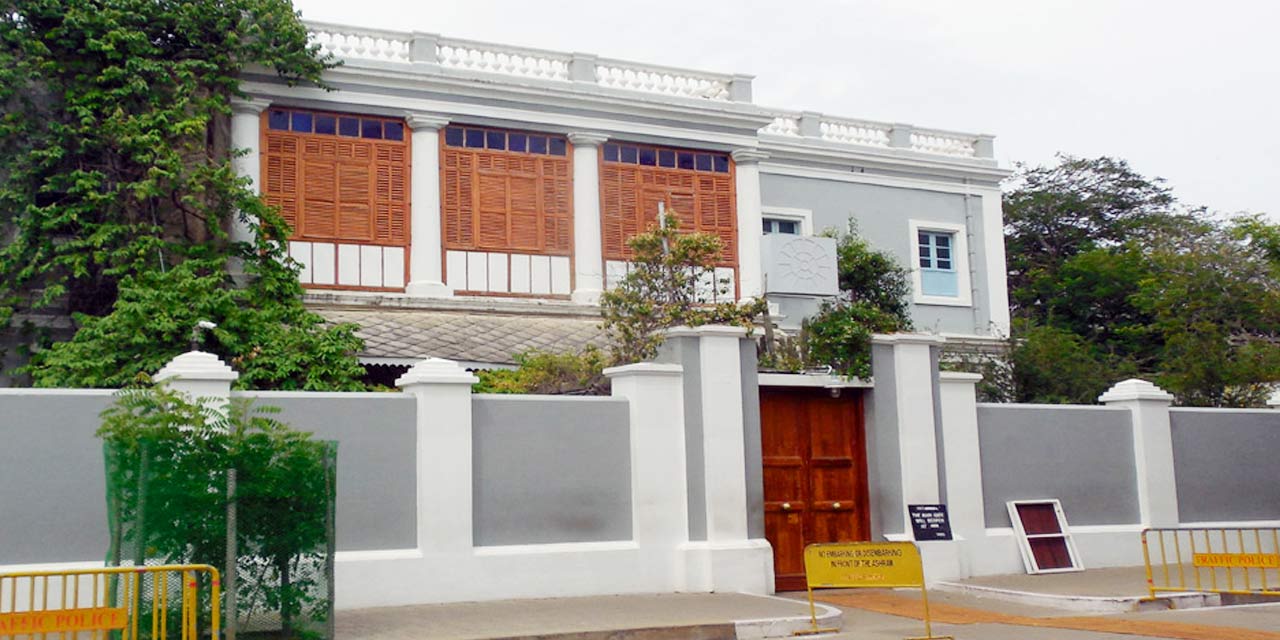 Founded by Sri Aurobindo Ghosh, Sri Aurobindo Ashram is situated in Pondicherry's White Town. After he had resigned from politics and resided in Pondicherry, he was joined by his followers from all around when the foundation of this ashram was laid on November 24th, 1926. The purpose of this ashram is to aid individuals in achieving moksha and inner tranquility.
The ashram is visited by thousands of travelers from all over the nation seeking spiritual experiences and enlightenment. The ashram is without a doubt one of the richest ashrams in the whole world. Additionally, the ashram only exists in Pondicherry and has no other locations. It also houses a library inside.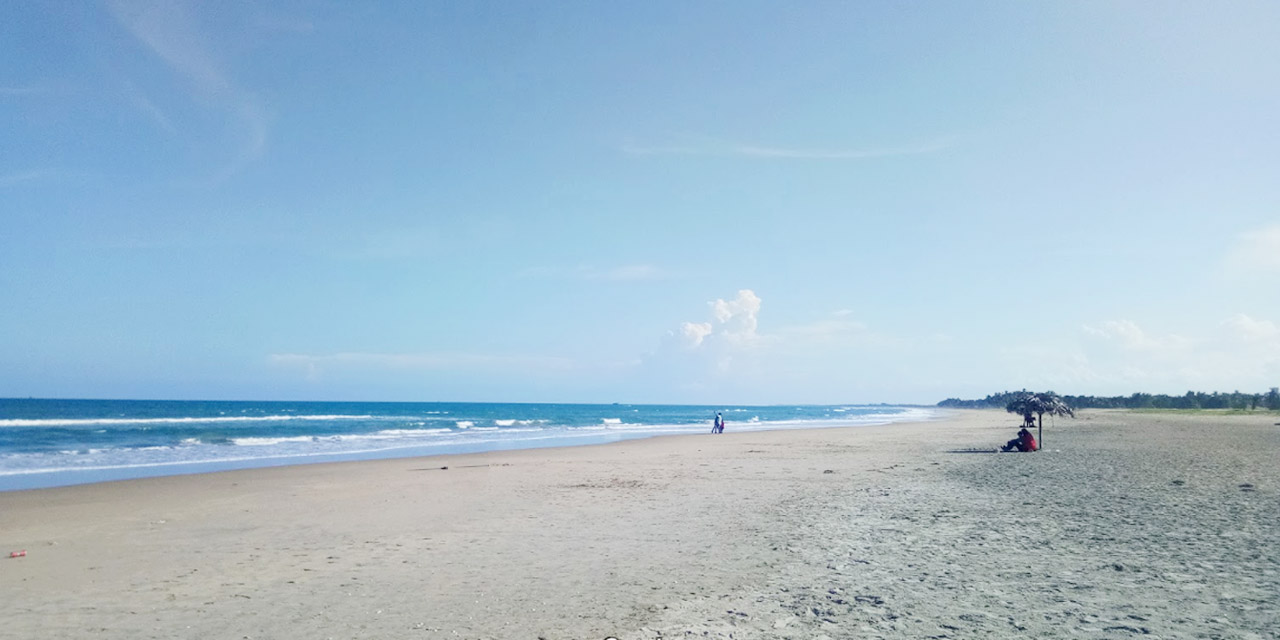 Paradise Beach is a pristine beach in Pondicherry. It is also known as Plage Paradiso. Located in Chunnambar, a picturesque neighborhood adjacent to Pondicherry town, the beach attracts tourists and locals alike. This is a small, secluded beach that is decorated with golden sand.
Take a ferry over the backwaters, which takes 20 to 30 minutes to get here. Don't anticipate any expensive street food, although there are a few shacks near the beach's entrance where you can get modest nibbles and fresh coconut water. The scenic ferry ride from the boathouse to the beach is part of the enjoyment as you will pass through lush mangrove forests and verdant backwaters.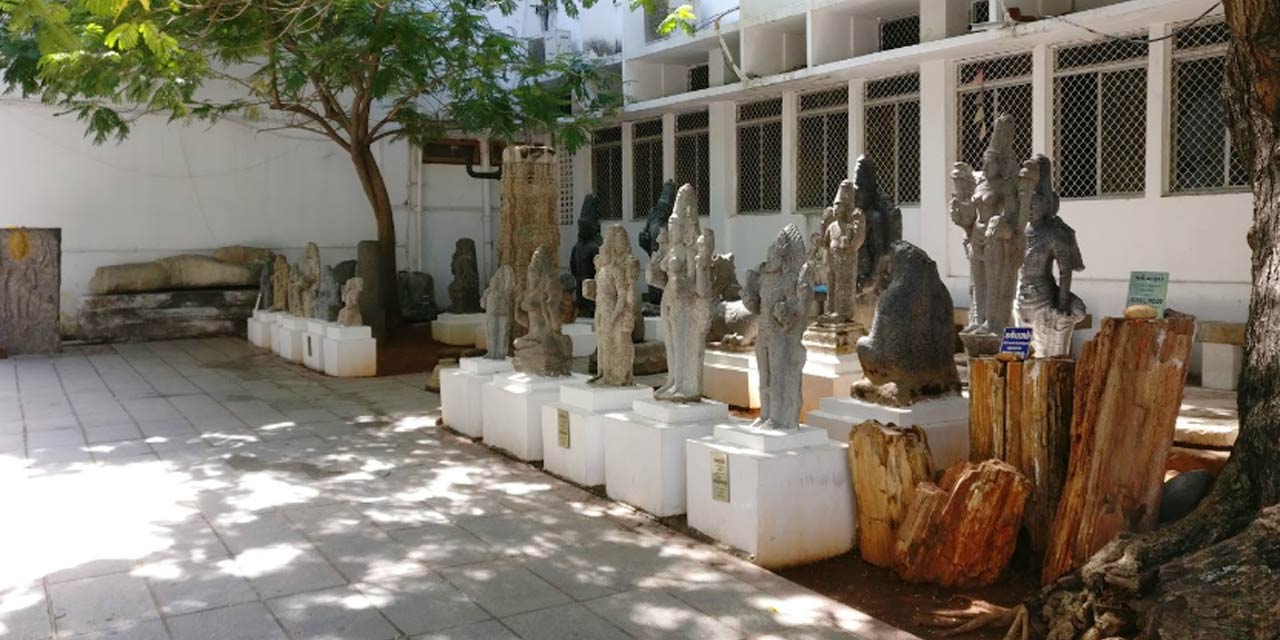 The Bharathi Park of Pondicherry is home to the Pondicherry Museum, often known as the Pondy Museum. The museum tells the tale of the city's rich cultural past while displaying a broad variety of items. Those interested in history and those who want to learn more about Pondicherry are familiar with the museum.
It features artifacts like rocks, jewelry, coins, and statues that were unearthed on the Arikamedu cultural site. These show the significance of Pondicherry as a trading port between the first and second centuries AD. At that time, it was a well-known marine hub that catered to French, Chola, and Roman traders. The Archaeological Survey of India has uncovered the artifacts from that era in Arikamedu.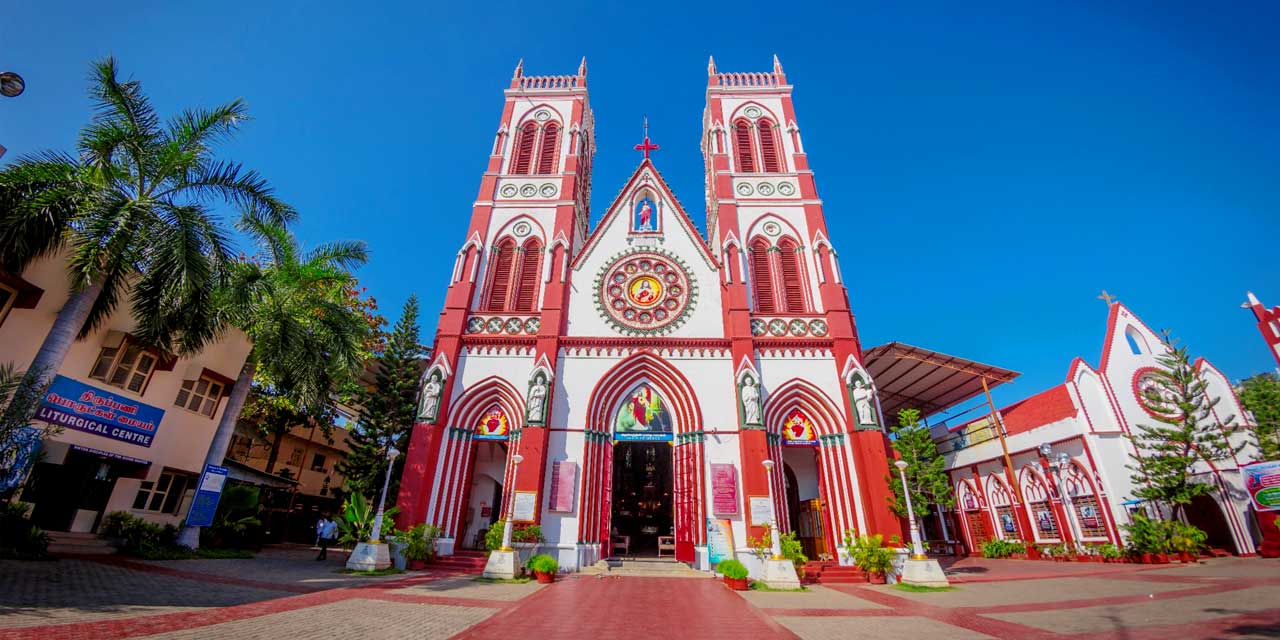 The Church of the Sacred Heart of Jesus, one of Pondicherry's holiest sites, is located on the town's south promenade 2.5 kilometers from the bus station. The sole basilica in Pondicherry and one of India's 21 basilicas, this cathedral was built by French missionaries in 1908 and was elevated to basilica rank in 2011. The Church of the Sacred Heart of Jesus, one of Pondicherry's most stunning Catholic churches, is a stunning example of Gothic design.
Along with representations of Jesus and Mother, the entryway has Latin engravings of biblical phrases. The church is Pondicherry's first-ever basilica. The perfect time to visit the church is between October and March.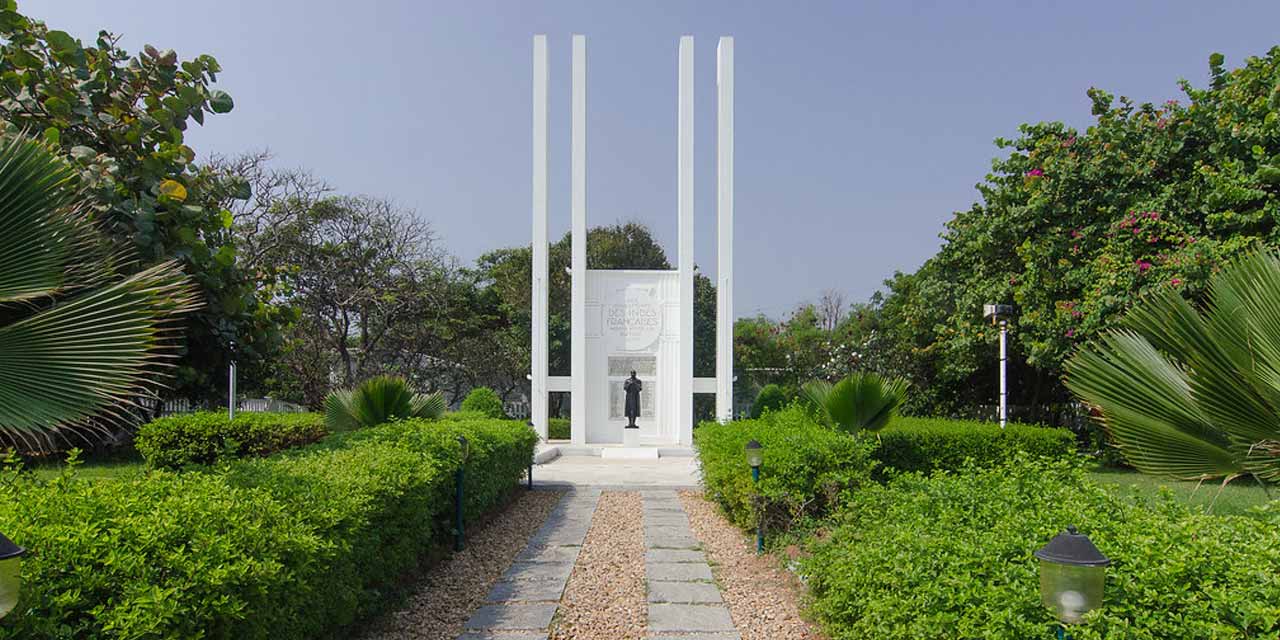 The French War Memorial is a chic building on Goubert Avenue that honors the First World War soldiers who sacrificed their lives fighting for their country. An annual commemorative event is performed here on July 14th, and during it, the monument is exquisitely lit. All visitors will have a good experience at this monument.
The World Military I war heroes who gave their lives to rescue their nation are honored at the French memorial. It is among the most immaculate locations to visit in Puducherry and was rebuilt in 1970. You will appreciate the peaceful ambiance it offers, which contrasts with the rich foliage nicely. Any visitor to Pondicherry must visit the French War Memorial.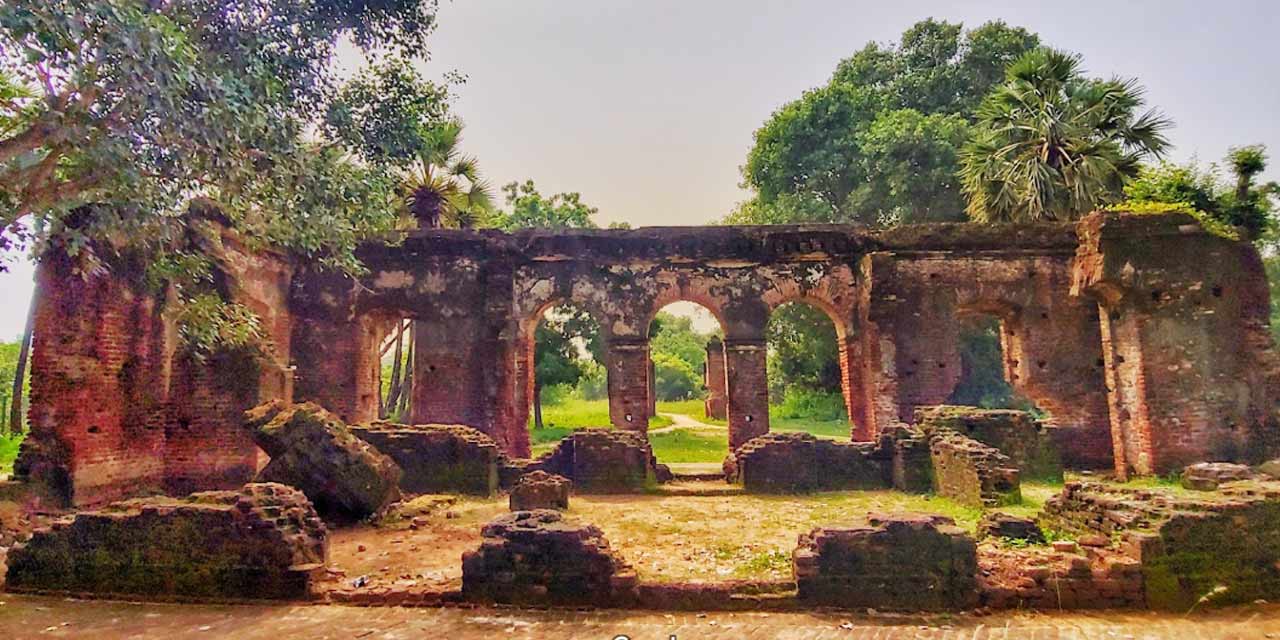 Arikamedu, an old Roman trading center concealed from the eyes and ears of the commonest Tamil visitors, is located less than a half an hour's drive from Pondicherry, a former French colonial settlement. The Tamil term "Arikanmedu," which means "eroding mount," was used to give it its name. Little is known about any Indo-Roman connections during the time before Christ, but with Arikamedu's discovery and excavation, copious evidence was uncovered.
From the first century BC to the second century AD, this port town was inhabited by the Romans, the Cholas, and the French and served as a very renowned nautical center. The mother of all bead centers in the world is said to be Arikamedu's glass bead manufacturing facility.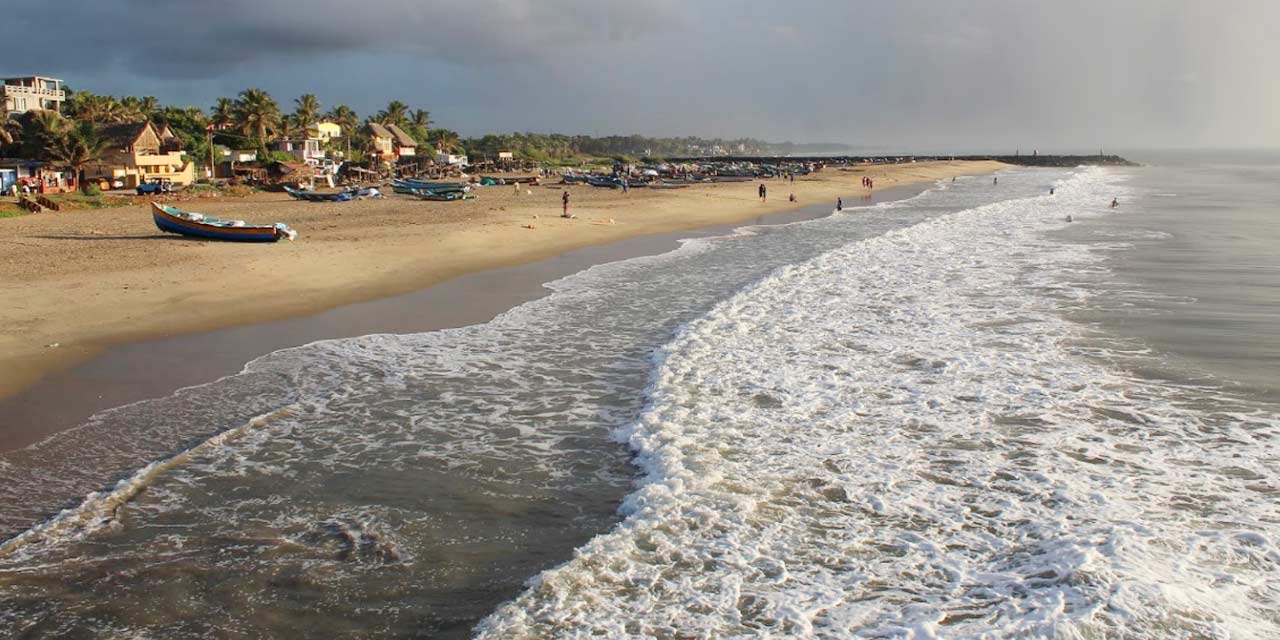 Serenity Beach is a 10-kilometer-long stretch of beach near Kottakuppam, which lies on the outskirts of Puducherry. The name of the beach comes from the Spa-Resort-Inn which occupies the same location. The beach's original names were Kottakuppam Beach or Thanthirayan Kuppam Beach.
The beach, which is a wonderful escape from the city and is fringed by the sparkling waves of the picturesque Bay of Bengal, boasts utmost peace and sun-kissed beaches. The serene stretch is filled with sea-facing villas perfect for honeymooners and is bordered by a path of rocks. The beach offers a completely tranquil and ataraxic ambiance because it is remote and poorly recognized by the people.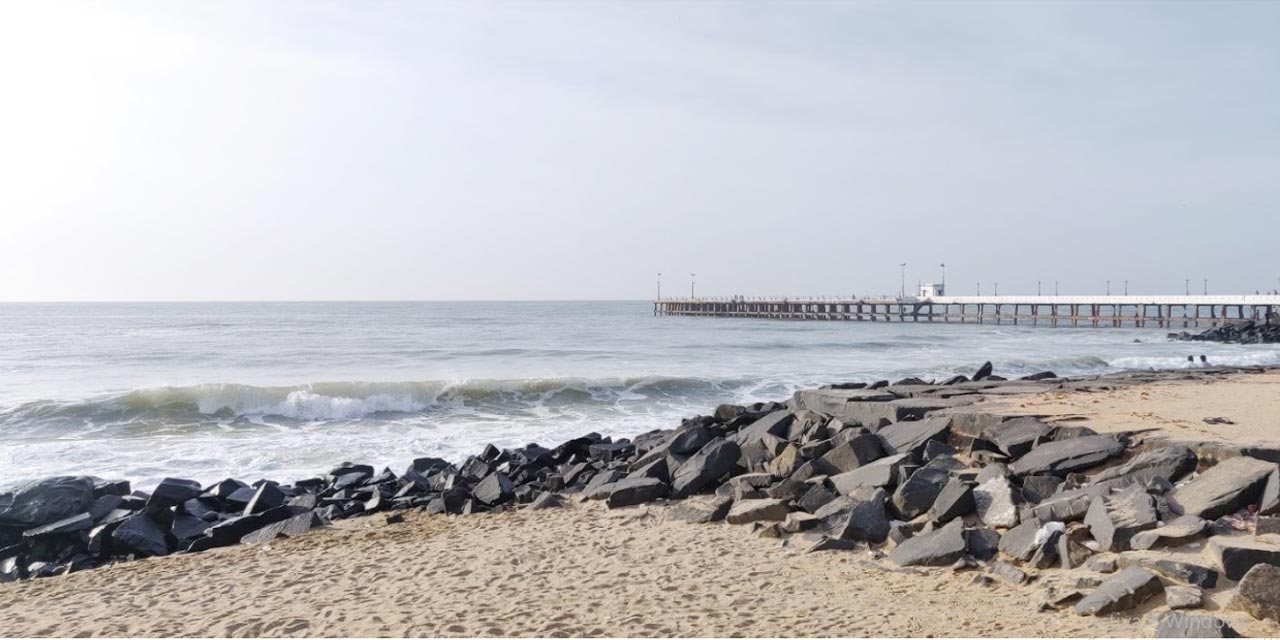 Rock Beach stands out among the other beaches in Pondicherry as a unique type of beach that is well-known for its clear seas, ocean breezes, glittering sand, stunning shoreline, and cozy atmosphere. Rock Beach, also known as Pondicherry Beach, Promenade Beach, and Mahatma Gandhi Beach, welcomes visitors of all ages to unwind and recuperate in a casual setting.
This beach, surrounded by unique scenery, is the perfect vacation destination for photographers, nature lovers, and wanderers. It enables you to see the seductive views from the water and gaze upon the magnificent sunset in the evening. It is regarded as a must-see site on your Pondicherry trip and is a wonderful setting for picnics with the family.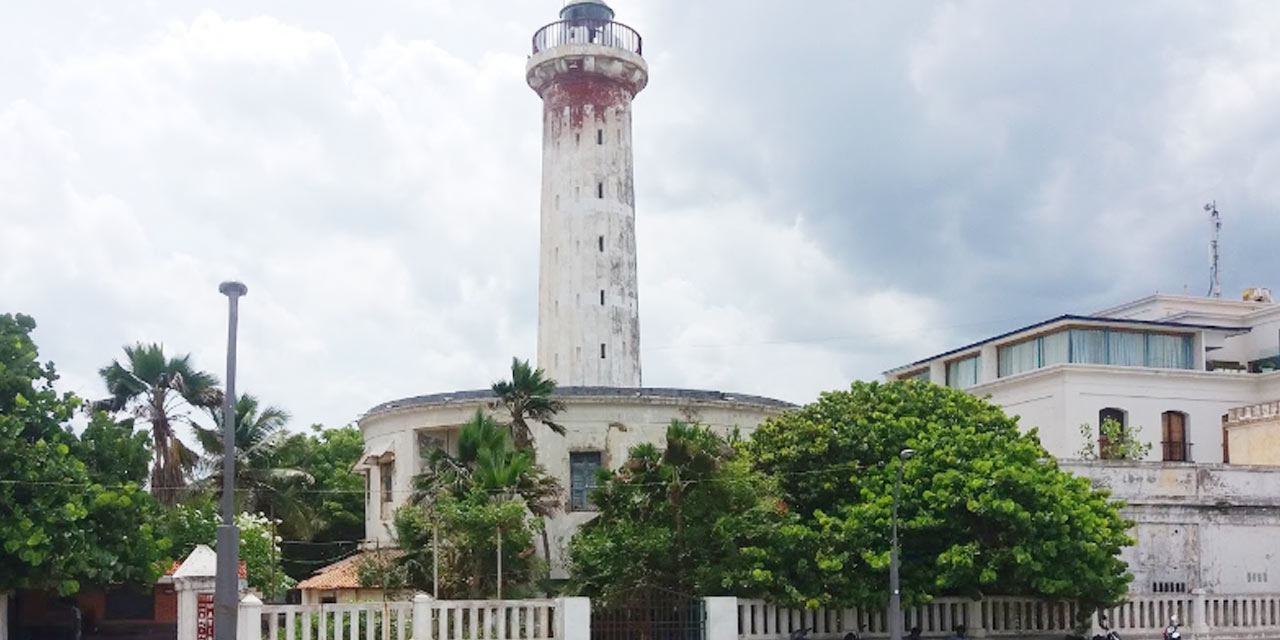 The Old Lighthouse was built in 1836 by renowned engineer Louis Guerre. The Old Lighthouse has a distinctive construction and a modern design. It is 29 meters tall and has three openings: one for the watchman, one for an inside shop, and one for a stairway leading directly to the tower's top.
It was shut down in 1979 after being out of order, after being functional for a long time. The Old Lighthouse is widely visited by visitors of all ages, despite the fact that the current Lighthouse, which stands 157 feet tall, appears more noticeable.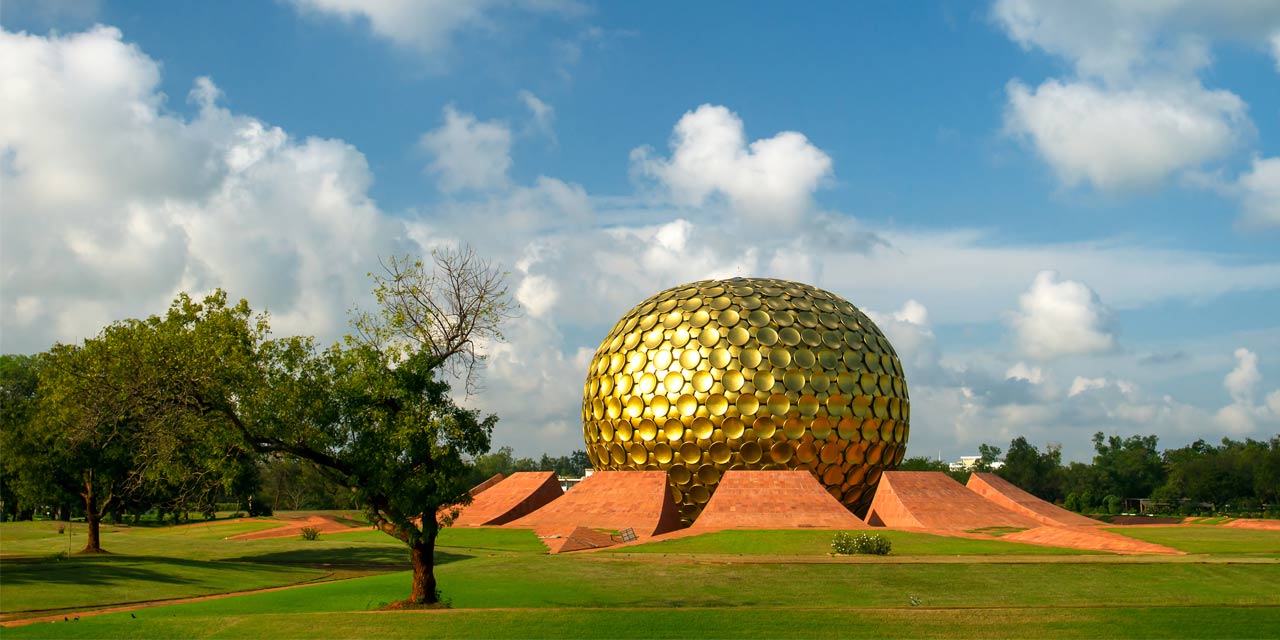 A spiritual township in the union territory of Pondicherry is based on the "divine consciousness" ideology of Mirra Alfassa, the Mother of the Sri Aurobindo Society, which includes the values of peace, harmony, and sustainable living along with community service. On February 28, 1968, this universal township was officially opened with the goal of attracting residents who would be prepared to contribute to its continuous advancement and education, regardless of caste, creed, nationality, or race.
This area, known as the "city of dawn," is the picture of calm and serves as the ideal getaway for anyone looking for quiet. This location embodies serenity and serves as the ideal haven for those seeking solace.
More to Explore in Pondicherry
Off the country's East Coast, Pondicherry provides an amazing scuba diving excursion that is teeming with fascinating marine life. Touring the lovely region on authentic antique bicycles is one of the most fun and attractive things to do in Pondicherry.
The French cuisine, particularly in its ingredients and techniques, had a strong effect on the food of Pondicherry. The greatest spot in India for French cuisine, several restaurants provide genuine cuisine from France. Baguettes, croissants, Italian baked beans, stuffed cabbage, and many more dishes are among the most well-liked offerings here. The neighboring South Indian states also contribute flavors to the Union Territory, and the city is filled with a variety of South Indian dishes, particularly Tamil.
One of Pondicherry's busiest and trendiest markets is Serenity Beach Bazaar, which is only around 100 meters from the ocean. The market is jam-packed with a variety of goods, including clothing, purses, shoes, pottery, traditional handicrafts, and accessories. The area's natural beauty and tranquility serve as the ideal hosts for the vendors, customers, and tourists who visit here every weekend. Serenity Beach Bazaar also features a number of local food vendors for visitors who want to sample mouthwatering regional cuisine while shopping.